Angela Andrews
REALTOR®& Probate Expert
Seniors Real Estate Specialist (SRES)
Cell: 619.813.3331
Angela@SD-ProbateSolutions.com
Angela.Andrews@exprealty.com
Corporate Office Location:
eXp Realty of California, Inc.
Ca. DRE #01878277
2603 Camino Ramon Suite 200
San Ramon, CA 94583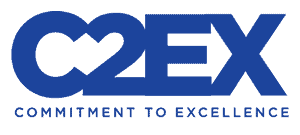 Covid-19 Impact
Please note that during Covid-19, our response time is somewhat slower. We make every effort to respond to you within 1-3 business days.
We understand the sooner you have the information on the estate property you need to get going, the less stress you'll have to deal with.
If you have an urgent request, please contact us at (619) 813-3331.
Probate Real Estate Information Form
Thanks for visiting with us online and taking this first step toward allowing us to be of service. Please complete the Contact Form below to furnish us with some basic information so that we can do some quick research before we get back to you to discuss your unique situation in greater detail.
We offer many real estate probate services to help with the sale of your estate's real property. One of the first things we'll do is determine an approximate market value of the probate property, based on recent comparable sales, and current market conditions. There's NO OBLIGATION to you.
This information does give us the ability to provide very accurate and detailed information, right from the start. Realistic and accurate information is key to the real estate portion of the probate process, and definitely will help you in the planning of your next critical steps in the process. We WILL NOT use this information in any other way, other than to help you find the best real estate probate solution to meet YOUR needs.
IMPORTANT NOTE: Completing this form DOES NOT place you under any obligation whatsoever.